Types of Real Estate Apps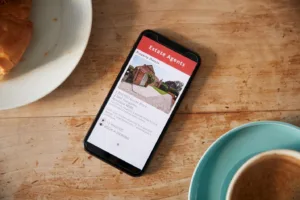 Have you ever sought a place to stay? What's the first impression? It's exhausting, frequently irritating, and occasionally disappointing. Until recently, you had to employ a real estate agent, describe your needs, and stay in touch with him or her until a suitable accommodation was identified. Is that feeling recognizable?
Fortunately, real estate app development has greatly aided in the resolution of this issue. Furthermore, there is already widespread conjecture that real estate platforms, websites, and applications would eventually replace brokers and agents. If you work in real estate, you can no longer do a good job without a digital solution.
According to the National Association of Realtors' 2019 report, more than 80% of Millennials and 78% of Generation X found their property via a mobile device, compared to 68% of Younger Boomers. And although more than 90% of real estate firms have online listings, mobile app development for real estate remains a viable avenue for entrepreneurs.
To remain competitive as everything goes digital, professionals must adapt to the changes. Agents and brokers can benefit from a digital presence by enhancing customer loyalty while also increasing sales. Creating a real estate app is a guaranteed strategy to increase the popularity of your real estate firm.
And when it comes to real estate application development, don't limit yourself to just one type of software solution. The real estate sector is dynamic, with several factors such as homebuyers, sellers, tenants, landlords, agents, and so on. So, on-demand real estate app development may serve a variety of objectives, and it's critical to determine your emphasis before diving in. Let's take a look at the most popular forms of real estate solutions on the market right now and attempt to figure out the concept of an app that may be your most successful investment.
Application for Renting or Buying a Home
This is a type of property listing software that allows you to search for real estate items for rent or purchase based on location, address, state or city, neighborhood, budget, or other criteria.
Real Estate Agents Can Benefit From Mobile Solutions
Real estate mobile application development may also serve a variety of functions for agents, including communication within the agent's community and with clients, as well as document and property management. Such apps can significantly minimize agent workload and free them of paperwork.
Property Management Software
Working with a large number of property objects at once, real estate agents frequently seek a real estate app development business to create a solution to assist them manage their properties. Nowadays, it's critical to be able to verify the status of an object and gain insight into property listings at any time.
Real Estate Marketing Apps
Marketing solutions enable homeowners and brokers to approach the property selling process in an innovative or creative manner. It popularizes and generates a market for such applications.
End Note
Working for or wih a real estate brokerage has numerous advantages aside from a steady monthly salary. If we were to recommend or advise you on a brokerage, Executive Homes Reality Inc. best real estate brokerage in Mississauga would be our first option. Do you want to learn more? Why don't you check out their website?