Kindergarten learning is a very important aspect in the developmental phase of every child. This is because kindergarten training prepares a child effectively for schooling. However, developing a good curriculum for kindergarten segment needs a good amount of research into the present trends and the psychology and capabilities of young children.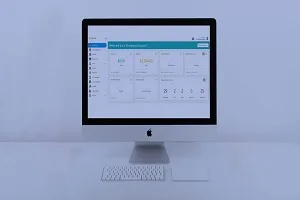 Parents are anxious
Most parents are highly anxious about their children's learning. Though the children could have been part of pre-k classes, kindergarten is the official entry point in a child's schooling. Also, during this stage of the child's development, parents seem to be more involved than how they care for their children's learning during their bigger ages. Most parents tend to throw a lot of questions on kindergarten management – when will my child be able to read? Will my kid learn numbers? And how do we need to help our kid at home?
Several considerations go into the designing of kindergarten syllabus. Here are the most important components of a kindergarten syllabus.
General core skills in kindergarten
Though what is taught at kindergarten schools can differ between centers, most institutions follow a common syllabus including the following.
Language arts
The basics of language arts start with letting the child identify the letters of alphabet. This is the first step in preparing a child to read and write. Practicing the ABCs and teaching the classical alphabet song to the kids is a common thing to find in kindergarten centers. Moving forward, kids will learn phonics, how to read short words and story books and picking up frequently sighted words. They will also learn writing letters, short words and their name.
Mathematics
The first thing to do with regard to math is to teach the kids numbers and how to count. At the end of the kindergarten year, the kids must be able to understand numbers till 20. Remember that visual element plays a big role in teaching numbers to kids. Number'2' for instance does not make any sense to a kid unless it is accompanied by a picture of two pieces of something. Kids also learn how to identify shapes, simple addition and subtraction.
Science
The fundamental concepts in teaching science to kids is teaching them about plants and animals, senses and the body, body parts, weather, and time. Though time is an abstract concept to understand for a kindergartener, it is important to start early. Familiarizing the kids with the set school schedule is an easy way to teach them time.
Social studies
Kids learn about their family and self, where they live, and their address. They will learn how to identify people who are near and far.
Other skills
More than academic skills, the other set of skills kindergarteners need to acquire are very important to focus on in the syllabus at kindergarten centers. Some such skills will include thinking and cognitive skills, focusing on tasks, behavioral and social skills, self-regulation, motor skills, and controlling and working with their own body.
Investing in good kindergarten software is a sure way to streamline the various tasks and processes at your kindergarten center. This will help focus more on training the kids.