TOP 10 FREE-TO-PLAY SHOOTING GAMES TO PLAY ON PC
One of the most well-known and often played types of action games are shooting games. This is because first-person shooter video games emerged alongside the medium itself. Spacewar!, a space shooting game, was really created early on in the history of video games.
Now, in the present day, shooting games have become even more established thanks to the popularity of the free-to-play model. The proliferation of free-to-play models has lowered the entry barrier to first-person shooter games. This results in a glut of shooting games, leaving players with the difficult decision of picking one.
Because of this, we have compiled our own set of PC shooting games that are available for free download and installation. The games on this list are not original creations, but rather unblocked PC adaptations of popular titles. The below games are listed in no particular order or hierarchy.
1. PUBG Mobile
When it comes to mobile shooting games, PlayerUnknown's Battlegrounds (PUBG) Mobile is both popular and divisive. Let's put aside the "controversial" nature of the game for the time being and concentrate on its features instead. One of the most intriguing aspects about PUBG Mobile is how Tencent squeezed so many of the original game's fascinating features into the mobile version. Simply said, the battle royale experience on PUBG Mobile is identical to that of the premium edition. The best thing is that the game is now available for PC download and play.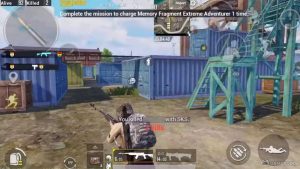 2. Call of Duty Mobile
Call of Duty Mobile is a free-to-play, stand-alone shooting game with battle royale aspects, just like the first title on our list. The more serious and combative tone of this game sets it apart from PUBG Mobile. Therefore, gamers who like playing their battle royale matches in war-torn landscapes with military-grade equipment can check out Call of Duty Mobile, while those who are looking for a more relaxed experience should check out PUBG Mobile.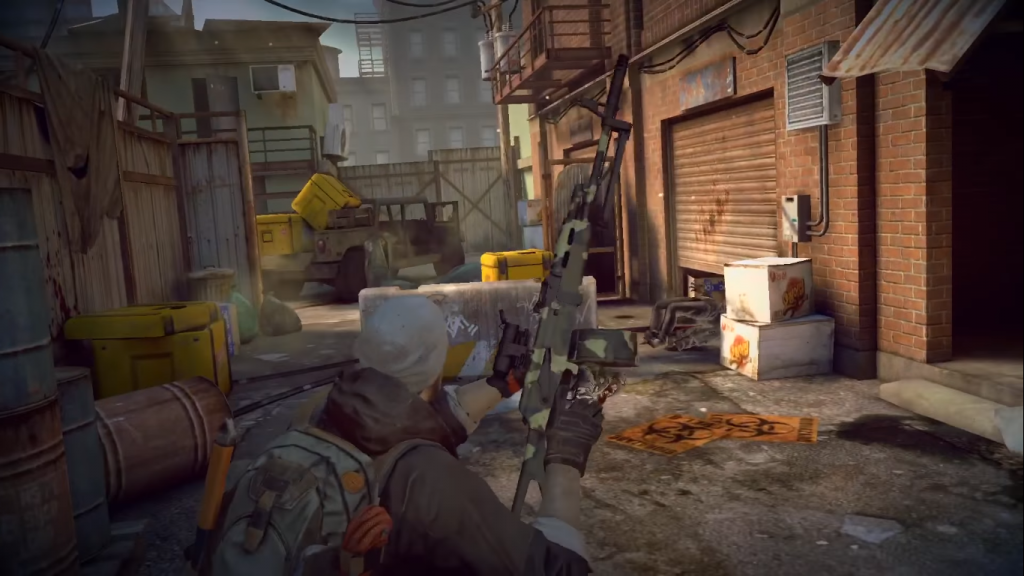 3. Left to Survive
Left to Survive is the perfect game for you if you're looking for a shooter with a touch of the zombie apocalypse theme. Since its 2017 release, Left to Survive has progressed significantly. Developer L My.com B.V. may take credit for how well Left to Survive has aged. The creator put in a lot of time and work, and it shows: the game is much smoother to play now, and the combat is more balanced. Additionally, the game's aesthetics have been updated, making them even more impressive than before. Discover one of the best PC multiplayer third-person zombie games.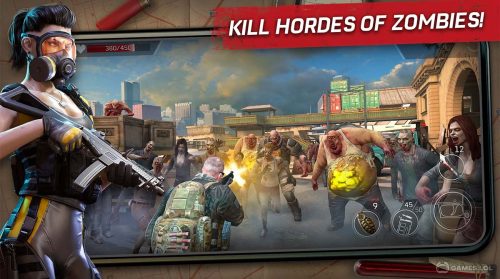 4. Dead Effect
Dead Effect is a zombie-themed FPS that is available for free online. Unlike Left to Survive, the game focuses mostly on a single-player campaign. Dead Effect shines thanks to its gorgeous aesthetics, engaging single-player campaign, and compelling story. Dead Effect is a great option for fans of unique shooting games who want to tackle their challenges in solo campaigns.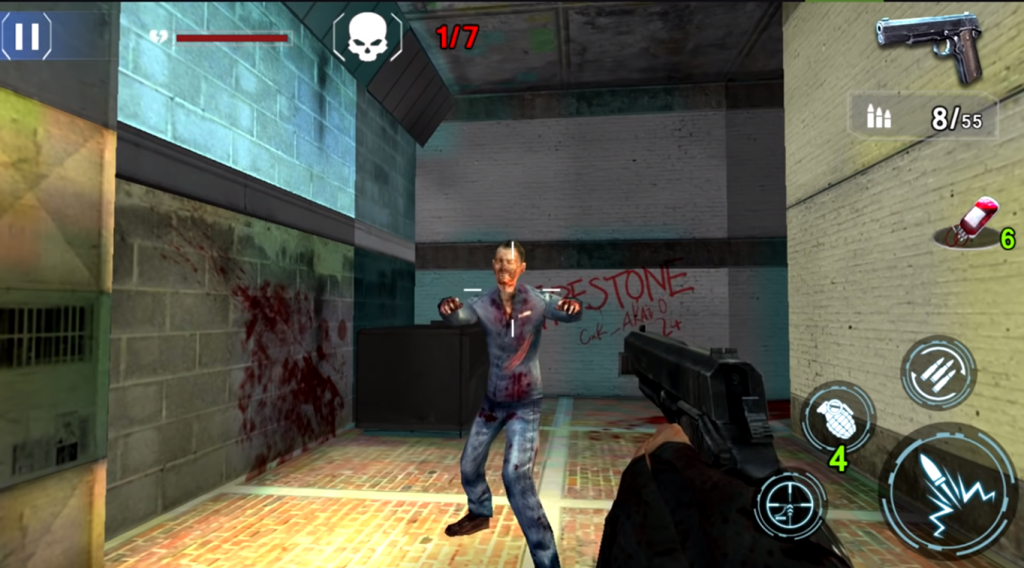 5. Overkill the Dead: Survival
Another first-person zombie apocalypse game is Overkill the Dead: Survival. Overkill the Dead: Survival is unique among our picks in that it does not just focus on a single mode, but rather lets you encounter the apocalypse from a number of different angles. Shooting prowess can instead be displayed in the game's Defence, Elimination, or Sniper modes. Therefore, shooter fans who crave diversity need go no farther than Overkill the Dead.
6. Warface: Global Operations
Warface: Global Operations was developed by the lauded Mail.Ru and is available for free. If you recognise the name, it's because it's a sequel to a popular first-person shooter developed by Crytek Kiev. In addition to its seven maps and four game types, Warface: Global Operations also has over two hundred weaponry that may be customised to your liking. In addition, the game's original co-op mode is still playable. So, if you're looking for a game with HD visuals and fluid player vs player and cooperative action, go no further than Warface: Global Operations.
7. Rules of Survival
Rules of Survival is a battle royale game played from a third-person perspective and capable of hosting up to 120 players at once. Rules of Survival utilises the standard last-man-standing gameplay found in other battle royale games. The game's aesthetics are also among the greatest you'll find on the free-to-play market. It's also notable for being one of the few games that have an interactive weather system, complete with a day/night cycle. In addition, those looking to face off against hundreds of other players in a single encounter need go no farther than Rules of Survival.
8. Girls' Frontline
This tactical shooting game by Darkwinter Software Co. may appeal to you if you enjoy gacha games. Girls' Frontline combines elements of gacha, role-playing, and tactical games. In addition, the game has a compelling story that deserves your attention. Furthermore, individuals who enjoy shooting games and role-playing game components would enjoy Girls' Frontline the most.
9. Grand Battle Royale: Pixel FPS
In every way, Grand Battle Royale: Pixel FPS lives up to its name. From a first-person perspective, the game has a competitive multiplayer battle royale mode. The voxel-based visuals and extensive arsenal are only two of the aspects that set this game apart. In addition, fans of both Minecraft and first-person shooters will enjoy Grand Battle Royale: Pixel FPS.
10. Pixel Gun 3D
Another free PC shooter, Pixel Gun 3D is built on the voxel game engine. Pixel Gun 3D, in contrast to Grand Battle Royale, emphasises survival above everything else. The game features a variety of modes, one of which is called Deathmatch and plays like a battle royale game. Aside from that, Pixel Gun 3D has a large variety of weaponry, smooth cooperative and multiplayer action, and a large open world to explore.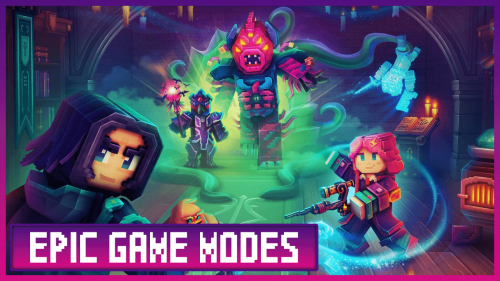 Finally, a good shooting game does not require a huge financial investment. You only need to look into it, or in this instance, peruse snow rider 3d quickly.The Shooting Games Section of lol. So, go ahead and get these PC shooting games immediately at no cost to you. Please tell your friends and any other shooter game fans you know about these games.